Research
The Council's research portfolio focusses strategically on:
promoting the Council's vision of research in our disciplines and influence to increase capacity and capability
advocating for an increase in research funding and research career opportunities for our disciplines
promoting strong research environments in universities' health faculties
advocating for better career pathways for clinical academics in our professions across the UK
The Council's Research Advisory Group provides strategic advice on the priorities and workstreams of the portfolio.
Our Research Leads Network is comprised of research leads in our members' faculties or schools. The Network contributes to the Council's research work and advises us on more detailed strategic research issues.
Since 2018, the Council has also been hosting the Healthcare Professionals Clinical Academic Roles and Career Pathways Implementation Network, which was formerly hosted by the Association of UK University Hospitals (AUKUH) and which works on the UK-wide implementation of clinical academic roles for healthcare professionals (excluding doctors and dentists).
Executive Team member: Brendan McCormack
Scotland lead: Charlotte Clarke
Wales lead: Christopher Burton
Office lead: Dorothea Baltruks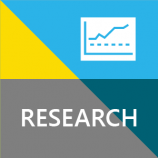 Our response to Lord Stern's review of the Research Excellence Framework call for evidence can be read here.
Read More »
'Protect and grow research' is one of the Council's three key messages to politicians and policy makers in the run up to the General Election and the CSR to follow. Here, Patrick Callaghan, Professor...
Read More »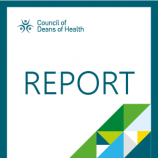 This publication shows how outcomes for patient care are being transformed by the work of nurses, midwives and allied health professionals in higher education. Impact case studies submitted as part of REF 2014 demonst...
Read More »