Jessica Corner (Chair)
Pro-Vice-Chancellor (Research and Knowledge Exchange), The University of Nottingham

Professor Dame Jessica Corner is Pro-Vice-Chancellor (Research and Knowledge Exchange) at The University of Nottingham. She was previously Dean of the Faculty of Health Sciences at the University of Southampton. Jessica was Director of the Centre of Cancer and Palliative Care Studies and Deputy Dean (Nursing) at the Institute of Cancer Research at the Royal Marsden Hospital for 12 years and was the first nurse to be appointed to a Chair at the Institute. In 2005 she was seconded to Macmillan Cancer Support to work as Director of Improving Cancer Services, returning to Southampton University in 2008. Jessica was also a member of the Higher Education Funding Council 2014 Research Excellence Framework sub-panel for allied health professionals, dentistry, nursing and midwifery and pharmacy.
Brian Webster-Henderson (Chair-Elect)
University Dean of Learning & Teaching / Professor in Nursing, Edinburgh Napier University

Professor Brian Webster-Henderson is University Dean of Learning and Teaching and Professor in Nursing at Edinburgh Napier University. Prior to this Brian was Assistant Dean at the Faculty of Health, Life & Social Sciences, Edinburgh Napier University and has previously worked as Head of the School for Nursing & Midwifery at Robert Gordon University. As both a mental health nurse and an adult nurse, Brian has held senior clinical positions in both areas prior to moving into higher education in 1997. Brian's research interests are within substance misuse, with a particular focus on alcohol related issues including substance use and misuse amongst higher education students. Brian is also Convener of the Council of Deans of Health Scotland, providing leadership across the health related subjects in Scottish higher education.
Jan Draper (Vice Chair)
Professor of Nursing, The Open University 
Jan Draper is Professor of Nursing and Head of Nursing in the School of Health, Wellbeing and Social Care at The Open University. Following a clinical background in adult nursing, Jan moved into higher education in the late 1980s, supporting students on both pre-and post-qualifying nursing programmes at a range of different academic levels. Over the last fifteen years this has been predominantly in the field of distance learning, firstly with the Royal College of Nursing Institute and, since 2007, at The Open University. A key focus of this activity concerns learning and development opportunities for the healthcare support workforce including a unique, part-time distance learning route to nurse registration for employed healthcare assistants.Jan has undertaken a range of research projects under the broad heading of 'life course transitions' and a second research theme relates to professional work-based learning including student support in practice, the transition to registered practitioner and beyond and the impact of learning on practice.
Cath O'Halloran (Treasurer)
Head of Department of Health Sciences, University of Huddersfield
Dr Cath O'Halloran is Head of the De
partment of Health Sciences at the University of Huddersfield. A podiatrist by professional background she started her education career at the Durham School of Podiatry where she taught for 12 years. She holds an MSc in Rehabilitation Studies from the University of Southampton and a PhD from Newcastle University. Cath has over 30 years' experience of healthcare workforce education which has included working with many of the health and social care professions and their professional, statutory and regulatory bodies. She combines practical experience of curriculum development and innovation with a research interest in inter-professional education and the use of theory in curriculum design and evaluation. She maintains her HCPC registration as a podiatrist and is an HCPC Visitor.
Patrick Callaghan (Executive Member – Research)
Head of School of Health Sciences, The University of Nottingham
Patrick
Callaghan is Professor of Mental Health Nursing and Head of the School of Health Sciences at the University of Nottingham where he leads the Mental Health Research Programme. He was Associate Director (Research Engagement) at the National Institute of Health Research Clinical Research Network (Mental Health) 2011-2015, was the first elected Chair of Mental Health Nurse Academics UK and sits on the steering committee of Horatio: The European Association of Mental Health Nursing. A Mental Health Nurse, Chartered Health Psychologist, Chartered Health Scientist and Fellow of the UK Higher Education Academy, Patrick has worked in mental health for 30 years. His research interests are evaluating psychosocial interventions in mental health and acute care, testing social cognition models of health-related behaviour in relation to exercise and mental health policy and service evaluation.
Nigel Harrison (Executive Member – Teaching and Learning)
Executive Dean, College of Health and Wellbeing, University of Central Lancashire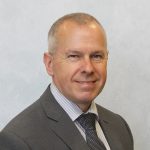 Dr Nigel Harrison is an adult and mental health nurse who has worked in a variety of clinical and management roles in the Midlands, London and North West of England. He is Executive Dean of the College of Health and Wellbeing at the University of Central Lancashire, providing education, research and innovation with nursing, midwifery, allied health and sports science students. Nigel is chair of the North West Council of Deans of Health and co-chair of the Health Education England NW Higher Education partnership. He has six years' experience working across the UK as an NMC reviewer and was a member of the NMC Quality Framework steering group which developed the 'light touch' approach for monitoring. Nigel is a Principal Fellow of the HEA and led a university working group implementing the HEA framework, enabling staff to obtain fellowship through a practice route. Nigel's research has focused on enhancing teaching and learning.
Ruth Taylor (Executive Member – Workforce)
PVC and Dean, Faculty of Health, Social Care and Education, Anglia Ruskin University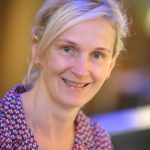 Professor Ruth Taylor is Pro Vice Chancellor and Dean of the Faculty of Health, Social Care and Education at Anglia Ruskin University. The faculty educates nursing, midwifery, social work, social policy and education students. Ruth is a nurse by background, working in oncology and general practice settings across the world before moving to Robert Gordon University in 1998. Ruth's research focused on the student experience and was influential in the development of initiatives that improved student retention nationally. Her research interests currently focus on compassion in the curriculum, workforce issues including the culture of healthcare practice, and leadership including student nurses as leaders. Ruth was awarded a prestigious Florence Nightingale Foundation leadership scholarship in 2012 which took her to Seattle, Sydney and London where she was able to investigate approaches to nursing education, women's leadership, and forge collaborations around an area of expertise (social capital in nursing education).
Trish Livsey (Executive Member – Regulation)
Executive Dean, Faculty of Health and Human Sciences, Plymouth University
Pro
fessor Trish Livsey is the Executive Dean for the Faculty of Health and Human Sciences at the University of Plymouth. She has the strategic responsibility for the management and leadership of the Faculty, which comprises of three Schools; Nursing and Midwifery, Health Professions and Psychology. Trish is a registered Adult Nurse, Child Nurse, Health Visitor and Nurse Tutor. Trish is also a Fellow of the Royal Society of Medicine (FRSM) and a Fellow of the Higher Education Academy (FHEA). Her most recent research is focused on the use of complementary health provision for children. Her current role includes Governor on a Trust Board, Trustee within two voluntary organizations and a Director on the local AHSN Group. Trish is also active lead at a national level in her discipline and is currently on the Thought Leadership Group developing the new Nursing and Midwifery Standards and is part of the Health Education England Expert Oversight Group.
Guy Daly (Executive Member – International)
Executive Dean, Faculty of Health and Life Sciences, Coventry University
P
rofessor Guy Daly is the Executive Dean of the Faculty of Health and Life Sciences at Coventry University and has over sixteen years of experience of leading and managing in higher education. He comes from a health and social care background professionally and is a social policy academic. The Faculty of Health and Life Sciences is responsible for the education and training of a variety of health and social care professionals including: clinical psychology, dietetics, midwifery, nursing (all four fields), occupational therapy, operating department practice, paramedic science, physiotherapy and social work. Its research is focused on three main areas: applied biological and exercise science; psychology, behaviour and achievement; technology enabled health research. Guy's own research focuses on social care (personalisation, choice, adult social care), housing policy, local government, and the governance of public services generally.
Ceri J. Phillips (Executive Member – Wales)
Head of the College of Human and Health Sciences, Swansea University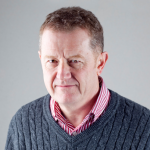 Ceri is Head of the College of Human and Health Sciences at Swansea University and Professor of Health Economics at Swansea Centre for Health Economics. He is the University non-officer member of ABMU Health Board and a member of the ARCH Programme Board. He is currently a member of the Ministerial Taskforce on Primary Care Workforce in Wales. He sat on the Panel commissioned by the Minister of Health and Social Services to review the NHS Workforce in Wales and was a member of the Panel that undertook the Review of Health Professions Education Investment in Wales in 2015, along with the Williams review that has led to the establishment of Health Education Wales. He was formerly a member of the Bevan Commission that initiated the notion of Prudent Healthcare in relation to the health system in Wales and of the All Wales Medicines Strategy Group. He has also been a member of NICE Programme Development Groups on a range of public health issues.
Carol Curran (Executive Member – Northern Ireland)
Dean of Life and Health Sciences, Ulster University
Pr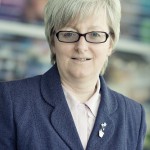 ofessor Carol Curran is Dean of the Faculty of Life and Health Sciences at the Ulster University, which is comprised of the Schools of Biomedical Sciences, Environmental Sciences, Health Sciences, Nursing, Psychology, Pharmacy & Pharmaceutical Sciences and the School of Sports. Carol obtained an Honours degree in Nursing Studies in 1990, an MSc in Professional Development in 1997 and a PhD in 2005, all from the University of Ulster. Carol was previously Head of School of Nursing, Chief Executive of Ulster Educational Partnerships Ltd and Associate Dean of the Faculty of Life and Health Sciences. She was awarded an OBE for services to Nursing and Education in 2014. Carol is the current Chair of the Northern Ireland Practice and Education Council for Nurses and Midwives (NIPEC).
Ian Murray (Executive Member – Scotland)
Head of School of Nursing and Midwifery, Robert Gordon University
Profes
sor Ian Murray is the Head of School of Nursing and Midwifery at Robert Gordon University. He is an entrepreneurial senior academic with comprehensive experienced gathered over a career spanning 25 years. He has a robust track record of innovation and leadership with extensive experience of negotiating on behalf of universities, working within regulatory systems and international liaison with governments and higher education agencies. His core skills include management and leadership combined with excellent presentation, interpersonal and communication skills. Ian is also Vice-Convener of the Council of Deans of Health Scotland.
About the Executive Team 
The Council's Executive Team meets six times a year. It has adopted the Thinking Environment as a core component of its meetings. The Executive Team is structured around five portfolio roles (Research, Teaching & Learning, International, Workforce, and Regulation), that are aligned with the Council's policy work, along with nation representatives and a Treasurer. For more details please contact Jenny Hicks.